I get to work and read the headline…
Oklahoma governor signs strictest abortion ban law in US
Kevin Stitt approves legislation in effect outlawing all terminations with exceptions for rape and incest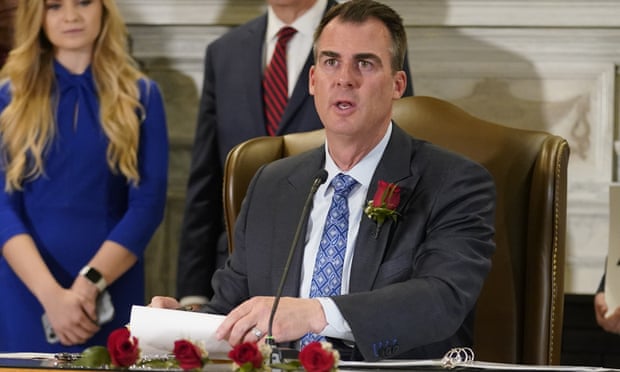 Can we keep it real for a second, incest or rape? Thank god I do not live in Oklahoma is all I can say because I have been to the clinic A FEW times, which is nothing to be proud about but in the same breathe everything to be proud about because some women don't have the same option. Imagine being 18 (me) just a few weeks shy of graduation and finding out you were pregnant after taking a pregnancy test in your best friend's basement… In no real relationship, working a part time job at a sneaker store and still at home with your mother. For Governor Stitt to play God , which is really what he's doing by deciding the fate not only of young women, but their families and ulimately these babies' lives is not only a shame but to be frank inhumane. Another recent headline,
New York City mayor declares state of emergency over nationwide infant formula shortage
By Samantha Beech, CNN
Updated 2:21 PM ET, Sun May 22, 2022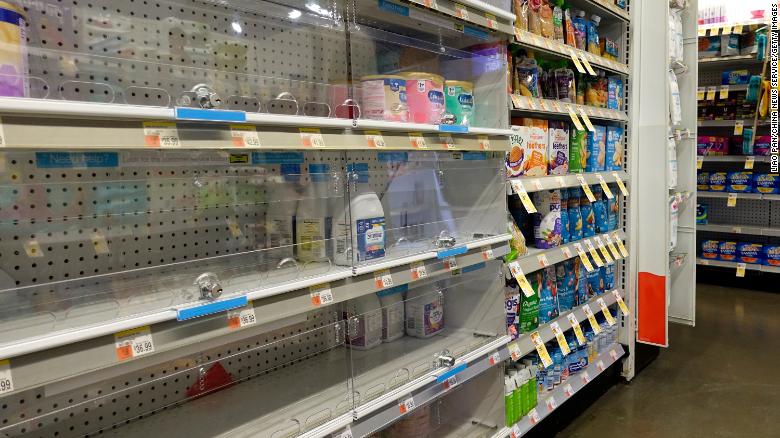 A nearly empty baby formula display shelf is seen at a Walgreens pharmacy on May 9 in New York City.
(CNN)New York City Mayor Eric Adams has declared a state of emergency over the nationwide shortage of infant formula.
"The formula shortage reached a critical stage when Abbott's plant in Sturgis, Michigan, the largest baby formula facility in the U.S.. instituted a massive recall in February after parents reported their children falling ill after consuming the company's products. The FDA later reported that Abbott had unsanitary conditions at its plant."
So just so we are all on the same page, not only are lawmakers forcing women to have babies, but they are forcing women to have babies during a formula shortage– a state of emergency. Babies are literally starving, god bless you if you can't breastfeed because once again Governor Sitt knows best. My modest B cups began acting VERY stingy when my milk supply dropped around 3 months so formula was a constant for the next 7 months. My daughter was around 10 months when I began reminding myself pretty regularly only 2 more months of 'this shit', and by shit I mean going to 2-3 stores in a night because the shelves were literally empty thankful that I found a store that I could spend $80 at for 2 cans of formula (imagine that being thankful to spend $80 on formula) because it was beginning to become stressful trying to find it when we needed it. This was before it was considered a national emergency, but had you asked me on the days I was driving to multiple stores it was definitely an emergency to me. I finally made the decision at 11 months to play pediatrician and decide Harper was ready for whole milk, not the easiest transition but at that point it was out of necessity.
What about the moms with new babies who can't make that choice?
Someone find me Governor Stitts email address because I am on a role, and while I'm at it I want to CC the Uvalde police department too.
The subject would read, "Meet the person forcing us to have the kids you're letting die" a little harsh I know, but pretty spot on, if it was any softer they might not read it. I'd take some time to also link articles questioning why Salvador Ramos the gunman who killed 19 students and two teachers at a Texas elementary school Tuesday was on the premises for up to an hour before law enforcement forcibly entered a classroom and killed him. As a parent I couldn't imagine pleading with police for help as I heard shooting in my son or daughters school, being prevented from entering as I imagined the worst.
Javier Cazares, whose fourth-grade daughter, Jacklyn Cazares, was killed in the attack, was "upset that police were not moving in, he raised the idea of charging into the school with several other bystanders.
"Let's just rush in because the cops aren't doing anything like they are supposed to," he said.
"More could have been done. They were unprepared," he added
I say this to say this, Women are under attack, and so are our babies.
We are not safe, and neither are they… we are being robbed of safe spaces, safe havens, rights to healthcare and public safety, being forced to cry in the shadows and right a yelp review about our "poor experiences" — because nothing is being done. Life right now feels like I've went to a series of bad restaurants with horrible service and all the managers have done is apologized about my experience.
The sad part is most of us mothers have no choice but to send our kids to school, then we have lawmakers keeping gun laws the way they are so more mass shooters can access them and all they do is apologize when our children are killed, and we barely get that.— it's sickening.
I'm frustrated, but to be frank I'm just tired… again to pretty much be stripped of our rights on what seems like daily is absoluetly exhausting. You find yourself questioning not only what the world is coming to but what it will be like in the next 5-10 years? As a parent you want what's best for your children and at this point it seems like we are forced to imagine the worst, and by forced I literally mean forced because if you're living in Oklahoma and lacking resources unless your raped by a stanger or a family member you better start imagining because you'll be a mother like the rest of us.
Really, I feel for the people contemplating starting a family but hesitant, because you should be… take it from the ones already going through it.
Sincerely,
An uncertain mother
P.s If anyone gets a hold of the contact information for The Uvalde Police or Governor Stitt, kindly send it over, I'm ready to send over my yelp review.